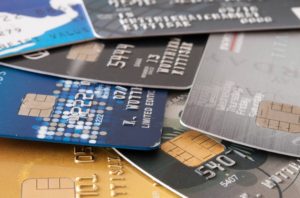 Are you being harassed by a debt collector?  Do you want to stop debt collection calls?   Federal law provides you with certain protections and rights with regards to debt collectors.   Congress passed the Fair Debt Collection Practices Act (FDCPA) in an effort to protect consumers from harassment over unpaid debt.  Debt collectors include anyone who regularly collects debt from others, including collection agencies, lawyers who collect debts on a regular basis, and companies that buy delinquent debts and then try to collect them.
The Fair Debt Collection Practices Act sets limitations on behaviors debt collectors may and may not engage in while attempting to collect debt from consumers.  A debt collector cannot engage in conduct meant to mislead, harass, oppress, or abuse; or engage in any unfair or outrageous method to collect a debt.​  For instance, unless you give them permission, a debt collector cannot call you before 8:00 a.m. or after 9:00 p.m.  And while a debt collector may contact third-parties to seek certain contact information for you, a debt collector generally is not permitted to discuss your debt with anyone other than you, your spouse, or your attorney.  Additionally, there are steps you can take so that the debt collector is legally obligated to stop contacting you regarding the debt.  The Fair Debt Collection Practices Act affords you many more protections from debt collector harassment and abuse as well.
The Fair Debt Collection Practices Act provides consumers the right to sue for monetary and injunctive relief when a debt collector violates it.  Aggrieved consumers who file a private lawsuit in federal court against a debt collector that violates the Fair Debt Collection Practices Act may recover damages (actual, statutory, attorney's fees, and costs).
The Fair Debt Collection Practices Act is a strict liability law, which means that a consumer need not prove actual damages in order to claim statutory damages up to $1,000, plus reasonable attorney's fees and costs, if a debt collector has violated the Fair Debt Collection Practices Act. If you want to stop the debt collection calls, or believe you are being illegally harassed or abused by a debt collector, our firm can advise you of your legal options, and assist you with pursuing your rights under the law​.
We are conveniently located in Blue Ash, which is an easily accessible suburb of Cincinnati, OH.